Securely Give
Have peace of mind knowing your gift is making an impact on lives in realtime without your information being compromised.
Giving at Union
We encourage all of those who are part of the Union Memorial Family to give—not out of obligation but out of a spirit of worship. It's amazing to see God's creativity, love, and generosity on full display each and every day. Our church family generously gives their time, service, talents, and treasures in response to how God has already been a blessing in their lives, and we invite you to join us in our movement of every day generosity!
Your gifts allow God's work to be done in our midst, in our community, and in the world around us.
Why We Give
"In every way I've shown you that by laboring like this, it is necessary to help the weak and to keep in mind the words of the Lord Jesus, for He said, 'It is more blessed to give than to receive.' " Acts 20:35
Budget
Annually church leadership meets in early December to review the progress of the current year's income and expenses, then to make projections for the upcoming year's budget.
Our Vision for 2020
In 2020, we committed to being BOLD, that this would be the year where we as a faith community would be brokers, overcomers, leaders and dreamers. With this being our direction in every other area of our personal lives and collective ministry, we found it only fitting to adopt the same philosophy with respect to our finances.
Thus, in 2020 we are practicing BOLD Generosity. We are asking God to enlarge our territory of influence. We believe that as we boldly give unto God, not only will our gifts impact change around the world, but also in our lives in ways we never even imagined. We shall be blessed indeed!
Giving FAQs
What is Tithing?

Tithing is our starting place in giving. The Bible teaches us about a baseline standard for giving: the tithe (a word that literally means a "tenth"). When we give the first 10% of our income through the local church, we put God first in our lives. Tithing is an act of worship that expresses our gratitude, faith, and love for others. God also encourages us to give offerings beyond our tithe to specific projects at our local church and to other organizations and causes that we personally believe in.

Is Online Giving Safe?

Whether you'd like to give a single gift, schedule recurring donations, or view your giving history, you can do it all online. It's quick, easy, and secure. Both e360 Giving and Union Memorial UMC maintain full Payment Card Industry (PCI) compliance via the SecurityMetrics PCI Certification Program, which means your data is rigorously protected through the industry's strictest equipment safeguards and security protocols. That means you can give with confidence!

Can I access my giving records?

Yes. You can view and download your giving statements by logging into e360 Giving to see your progress on your pledged amount for the year or get receipts for income tax purposes.

Who has access to my records?

Giving records are maintained by the Finance Team through the Finance Secretary under the supervision of the Finance Chairperson. You also have access to these records. Beyond this, your records are kept private.
Quarterly & Annual Finance Report
We believe that it is important for you to know who your gifts are making a difference in our faith community, the community at-arge and even around the world. During our Quarterly Union Forums (January, April, July and October) we give our membership a look at how we are progressing towards meeting our annual budget and an opportunity to ask questions or making suggestions about how we can improve stewardship. An End of the Year Finance Report is available shortly after the New Year.
Current Quarterly Finance Report
Additional Ways to Give
While God calls us to give, we recognize that it shouldn't be difficult to do. At Union Memorial, we make it as easy as possible to give you tithe or offering by proving multiple ways to do so. In addition to Online Giving, there is also...
Zelle Giving Platform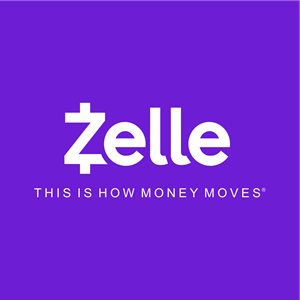 US Mail