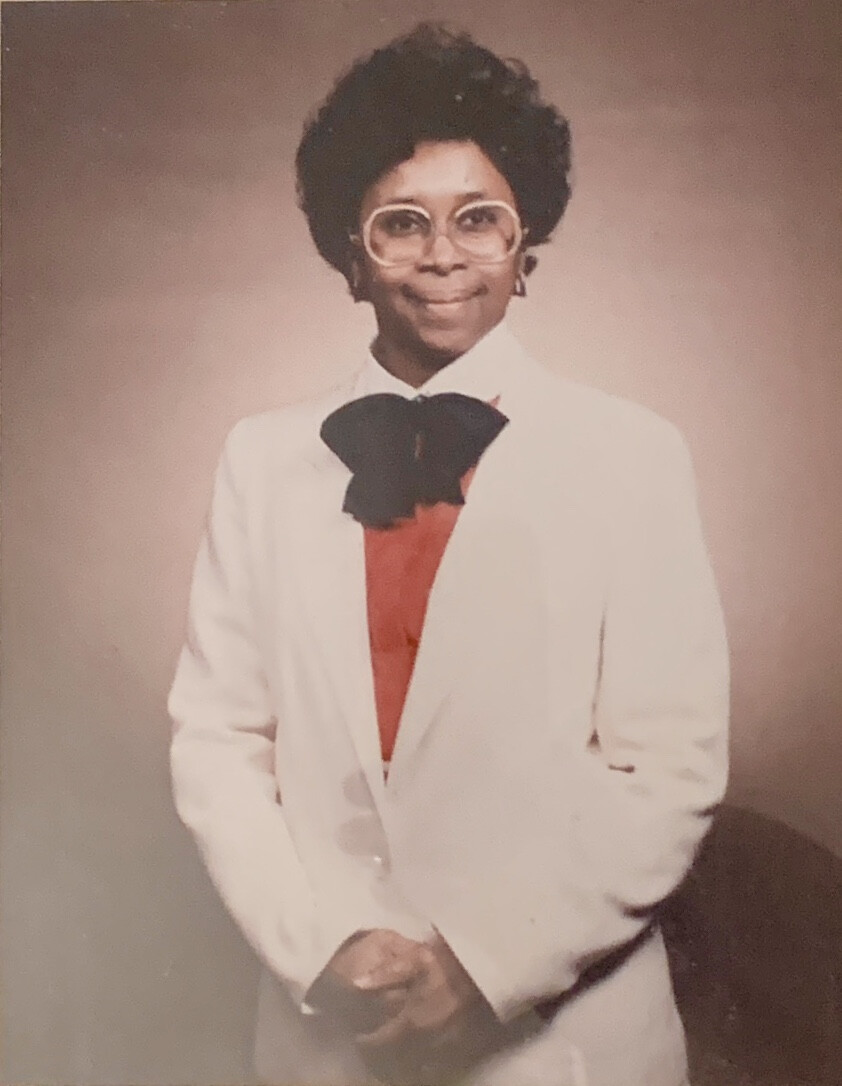 This dedicated, faithful, and witness warrior for Christ started her walk at Union Memorial at the age of 9 years old in 1957. Celestina, known as "Sugar" was the sweet, caring, nurturing daughter of the late Mary B. and Lester F. Jones. (Mary B. Jones was a faithful member of Union from 1953 to November 14, 2008 (51 years). Celestina was the wife of Lee D. Chase and the mother of Lesley Cleora Beatrice Chase, who was seventeen months old when her mother passed. Lesley was raised by her "Granny" Mary B. Jones.
Celestina began her early preteen walk of service as a member of the Charles L. Johnson Choir and jr. Ushers, later becoming a mentor and adult advisor. She was a dedicated, committed and faithful servant at Union and served in many ministries: Communion Steward, Prayer Group, Sunday School Teacher and Superintendent, Director of Vacation Bible School, Evangelism Team and Prison Ministry member.
Celestina received a Bachelor of Arts degree from bowie State and Master of Education degree from Towson State University. Celestina loved working with children and taught in the Baltimore City Public Schools from 1969-1991. She received the prestigious Afro American Teacher Award in 1991 and was looking forward to taking her mom on the trip she won, but due to illness with Leukemia, she passed pior to the date of the trip.
After Celestina's passing on April 13, 1991, on The Celestina Memorial Media Center was dedicated in her memory on Sunday, September 22, 1991 during the Christian Education Service. Rev. Lovell Parham was the pastor and Dr. Walter Amprey, Superintendent of Baltimore City Public Schools was the guest speaker. The family and friends of Celestina were in attendance. With extreme pride, the family and Union members knew the true character of "Sugar". Celstina's actions and faithfulness demonstrated trust in God at home, church, and on the job. Looking at Celestina you would believe all was well. And while all may not have been well with her body, but all was well with her soul! God takes ordinary people to demonstrate extraordinary actions to bring others closer to Him.